Taking a cat into our house, we hope that it will brighten up our life, but sometimes unexpected and very unpleasant surprises begin. Behavioral surprises in cats can occur for two reasons: the cat is sick, or she and her owner have different outlooks on life.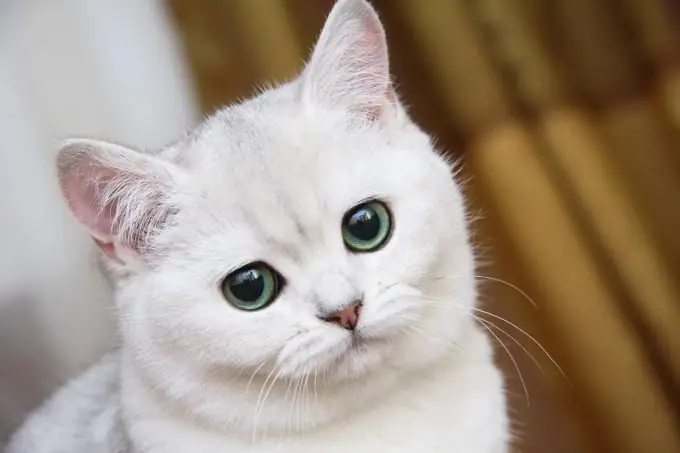 Instructions
Step 1
The owner does not understand that a cat is an animal, has been an animal for thousands of years and will remain so in the future. And the fact that we are trying to convey our feelings and desires to her in a conversation with an animal is meaningless, and as a result makes life difficult for a person and an animal. Of course, it is necessary to talk with a cat, but they bring up a cat not with words, but with actions. It is necessary to understand that a cat does not harm its owner on purpose, but acting impulsively, following its animal instincts. Let's talk about behavioral problems in healthy cats.
Step 2
So, first, let's look at the main features inherent in cats. They have an excellent memory. The cat will never obey the force, she will only get scared, fear literally paralyzes her, and you will not achieve anything. But not everything is so tragic. With a cat, even the most wayward, it is quite possible to live in the same house pleasantly and with pleasure. You just need to take this a little more seriously and understand that she is, firstly, a living creature, and secondly, an animal, and even a predator by nature, no matter how white and fluffy she is. Everything is simple, and all relationships with your pet must be built on the basis of these two concepts, then you will make life much easier for her and yourself.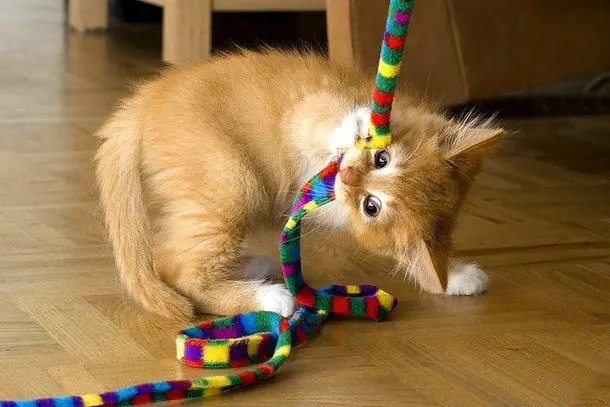 Step 3
It is very good for a family and for a child, when there is an animal in the house, this in its own way brings up responsibility, patience, and respect for the environment. All cats love to play, catch. Great, give her this opportunity, play with her for 10-20 minutes during the day. To do this, you can use anything: feathers on a string, mice, bows made of plain paper, sticks, for all this the cat will chase with pleasure and great excitement. But you do not need to cultivate aggression in the cat, provoking it and teasing it with your hands or feet, in the future you yourself will suffer from her attacks and cruelty, and the cat will not understand what her fault is.
Step 4
Any problem can be solved, even the problem of cleanliness. The main thing that you don't need to do is poke the poor animal into the tray with your nose or leave it in the toilet all night, you won't achieve anything, you need to be a little more patient. But a solution can always be found. The main thing is not to despair, not to get upset and not to let everything take its course. And then your life with a cat will bring you only joy, and you will be proud of yourself and your pet.