With proper maintenance and feeding, the egg production of laying hens increases significantly. They can be kept both in a closed room with a floor covering, and they can be equipped with a cage.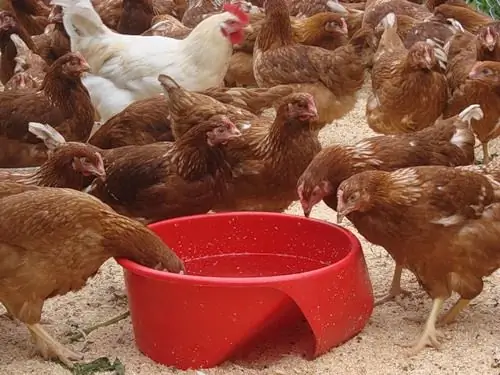 Instructions
Step 1
With cage keeping, the room is divided into several cells, for keeping layers of the same age and one breed in one cage. Under this condition of separation by breed and age, egg production is much higher than when the entire available livestock is kept in one cage. Because in the case of joint keeping, stronger individuals oppress the weak and the egg production of young animals decreases.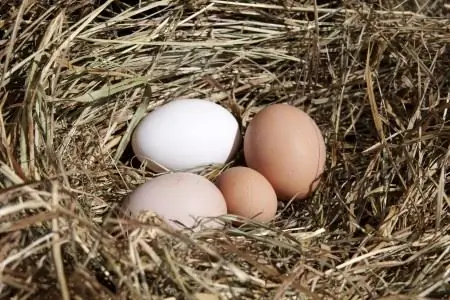 Step 2
When dividing the room into cells, you can use a mesh-netting with a small link. Set up wooden racks and run thin bars at the top and bottom. Attach the netting to this structure.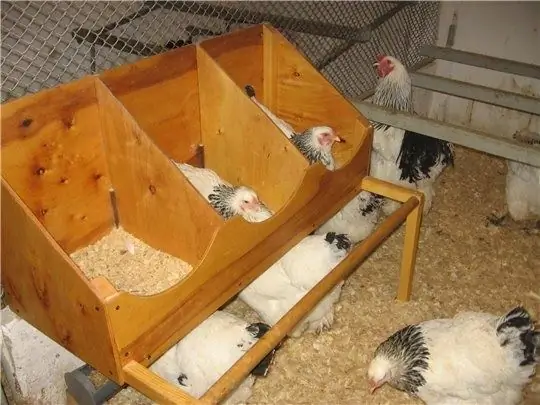 Step 3
In each cage, install perches, feeders, drinkers, and nests for laying eggs. Nests should be done in a high place and preferably in a corner. To make it easy for the chickens to climb, set the board and nail in the cross bars. Lay straw and an egg in the nest.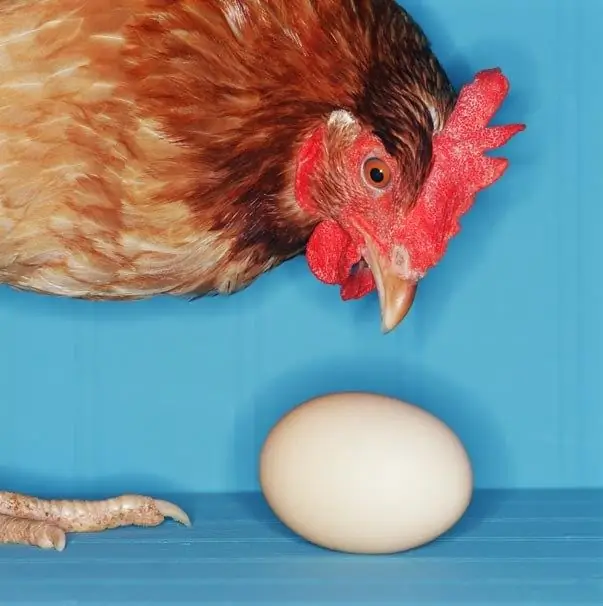 Step 4
Chickens will not peck eggs in the nest at any time of the year with proper feeding, adequate lighting, and chalk and gravel added to the diet.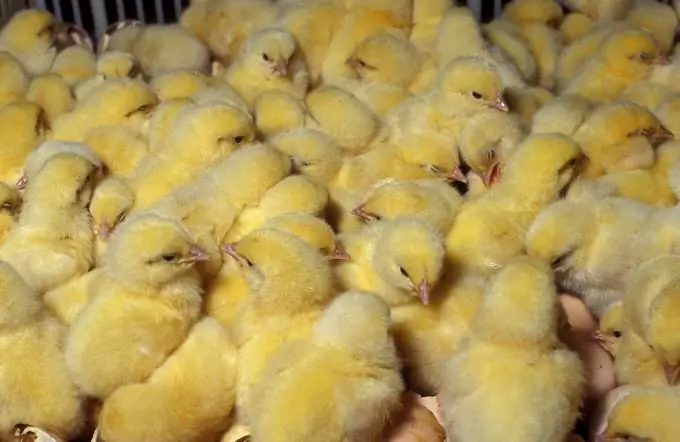 Step 5
There is no need to keep the rooster in the same cage with the hens. The presence of a rooster does not affect egg production in the slightest way. The rooster needs to be kept only in the hen's cage or when you are going to evaporate the chickens in the incubator.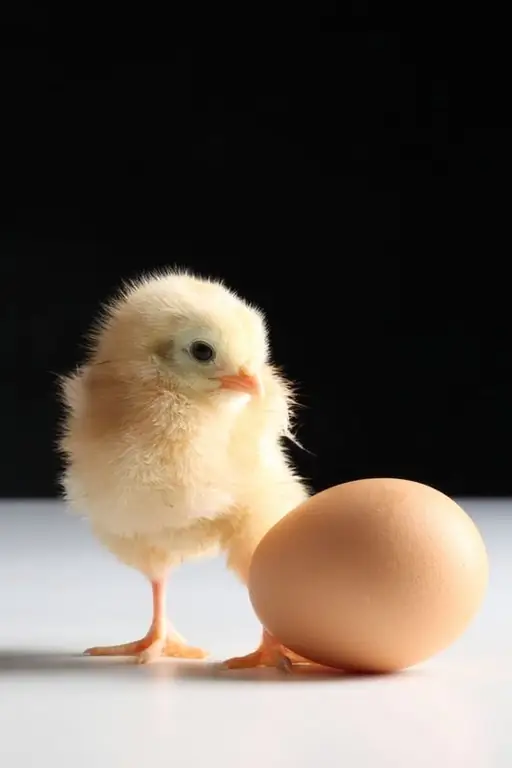 Step 6
Laying hens have an egg production of up to three years. After this period, egg production drops sharply, after which they are replaced with new livestock.
Step 7
Before placing new laying hens in the cage, the cage and equipment are thoroughly disinfected and dried to avoid disease of the young.