The cage is a house for rats, their personal territory. In order for the animals to feel comfortable and cozy, develop well, bear fruit, live for a long time and remain active, it is important to correctly choose and equip a suitable dwelling. If it is not possible to purchase a ready-made cage at a pet store, you can make it yourself.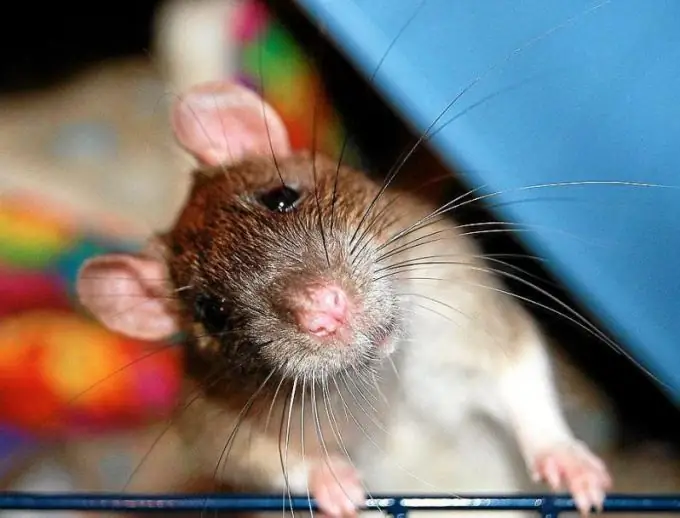 Instructions
Step 1
Draw a diagram or draw a sketch of the future cell. Keep in mind that the optimal height for a rodent house is 80-100 cm, design a width of 40 cm and a length of 60 cm. Plan several floors, stairs and shelves. Use a metal mesh with a mesh size of no more than 2 cm on each side. Using a metal tool, cut out the sidewalls of the cage, ceiling, shelves, entry holes and doors. Sand the sharp edges with a file, carefully straighten all the elements. Connect the parts using 1-2 mm aluminum wire for fastening, tighten the edges with pliers. Attach doors and shelves to the planned locations. To prevent the shelves from sagging, create stiffeners - bend the unattached edge 1 cm up or down, this will be enough to maintain the evenness of the surface. Using a wire, bend the door clips and attach them to the walls. Cut out and glue the tray for the cage from PVC plates. Paint the finished structure as you wish, after degreasing the surface with special agents.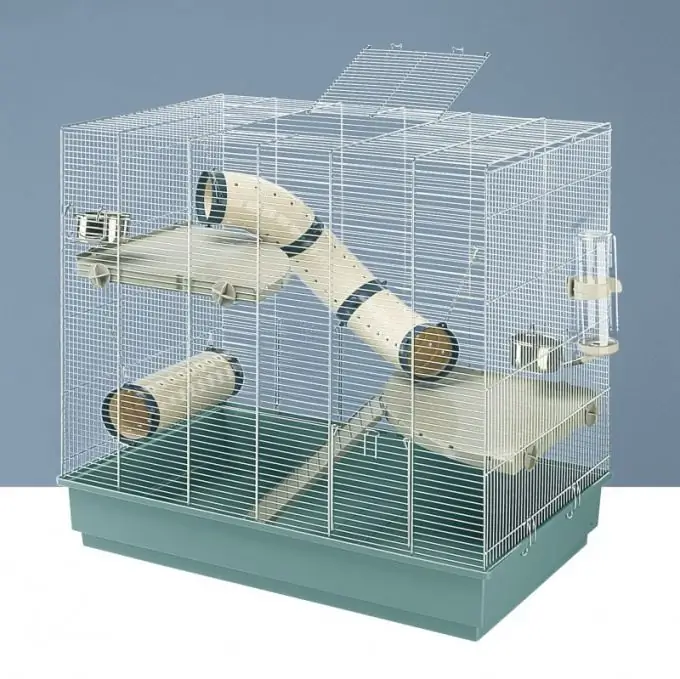 Step 2
Fill the cage with accessories: a house, a hammock, ladders, pipes, running wheels. Make a shelter for rats small, create coziness in it: lay soft paper or cloth. Hang a hammock for your pet - this is a favorite resting place for most rats. Purchase it from the store or make your own from a small 20 * 20 cm towel and rings used for bathroom curtains. Provide easy access to upper floors by installing ladders and walkways. Use transparent or colored tubes of different diameters. Put a wheel in the cage, this will allow your pet not to sit still and always stay in good shape.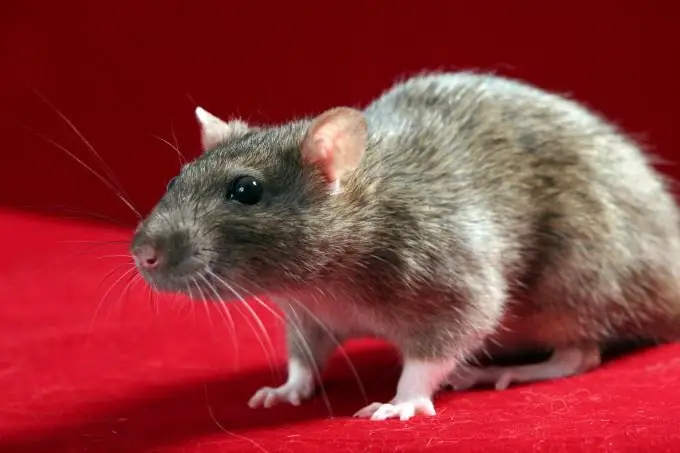 Step 3
Equip the cage with the necessary elements - a sippy cup and a feeder. Do not use saucers and plates as drinking containers, as rats tend to lavish in these areas. Purchase a ready-made drinker in the form of a cylinder with a metal tube and a ball in the store, use a bracket to attach it to the walls of the cage. Do not offer food in plastic containers to the rat; it may chew on the bowl or turn it over easily. Use ceramic or metal.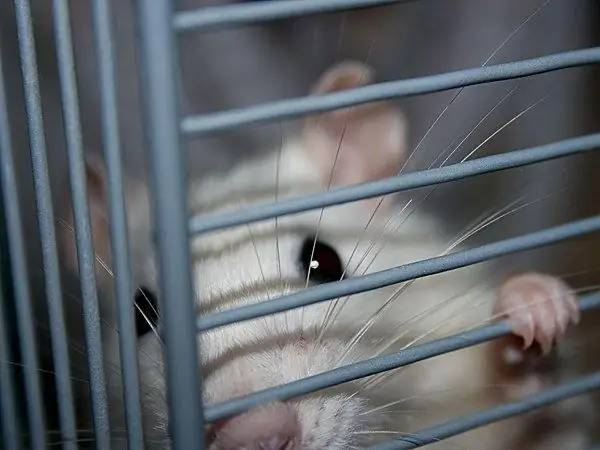 Step 4
Fill the pallet with granules, heavy paper (e.g. kitchen cellulose towels). Do not use coniferous fillers, rags or cotton wool, as this can be dangerous to rats.