The feed should be varied, balanced in the content of essential microelements and vitamins, and formulated taking into account the age of the bird. The health, mood and appearance of the bird directly depends on what to feed the budgerigar.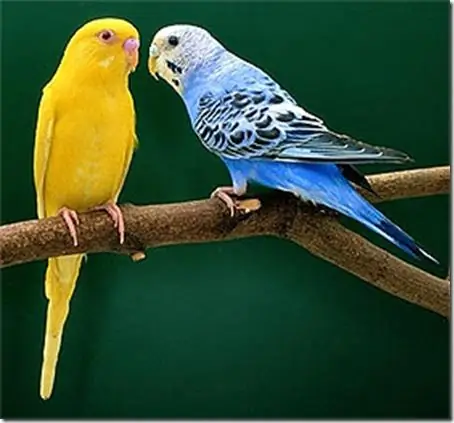 Instructions
Step 1
Dry grain mixtures are the main component of the budgerigar's diet. These include oats, millet, canary grass, hemp seeds, and sunflower seeds. When self-compiling a grain mixture, it must be borne in mind that the percentage of millet from the total mass should be 65%, oats 20%, canary seed 10% and 5% of hemp and small sunflower seeds.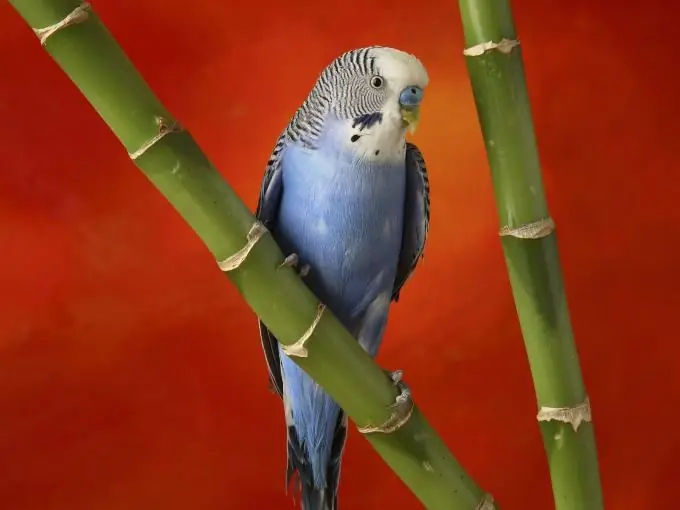 Step 2
In winter and during nesting, you need to feed the budgerigar with sprouted grain of wheat and oats.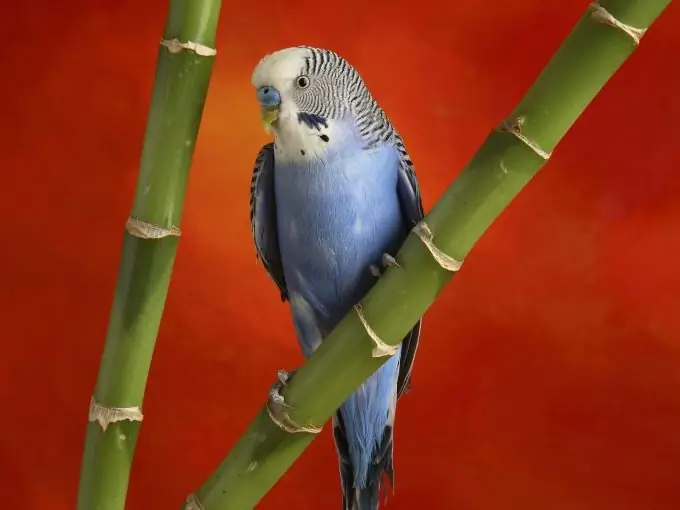 Step 3
Greens, fresh fruits and vegetables are essential components in the diet of birds. It is the main source of vitamins. They must be given daily in unlimited quantities.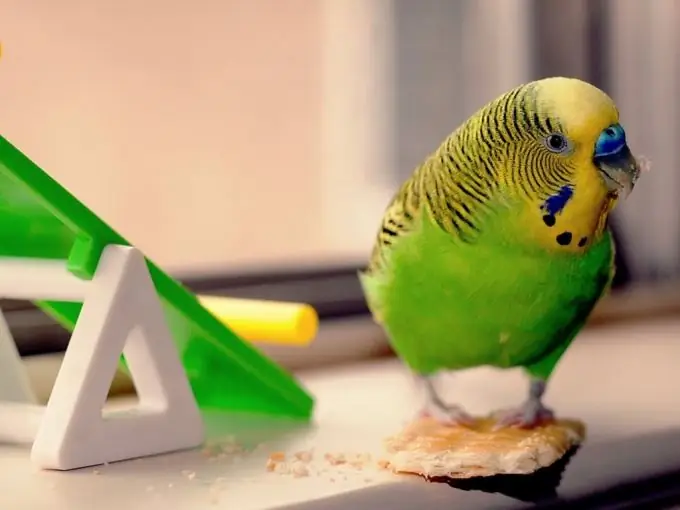 Step 4
Greens are suitable both for garden (cabbage, radish, spinach, beet leaves) and wild (dandelion, plantain, knotweed leaves). Birds should not be fed with herbs such as parsley.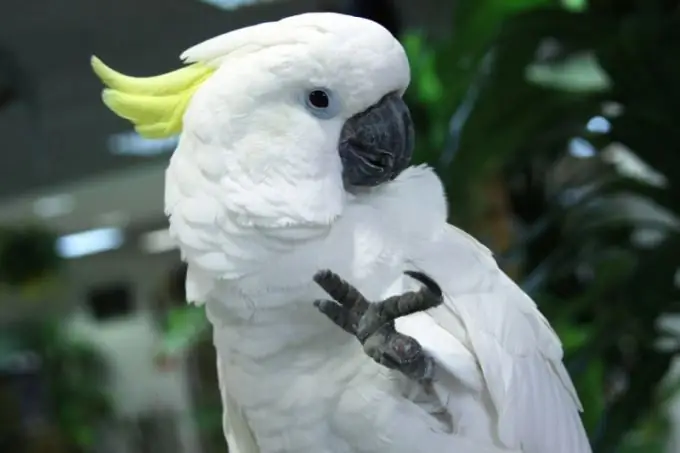 Step 5
Fruits and vegetables yield fresh and peeled. You can feed any fruits and vegetables, except for mango, persimmon, papaya, avocado, potato.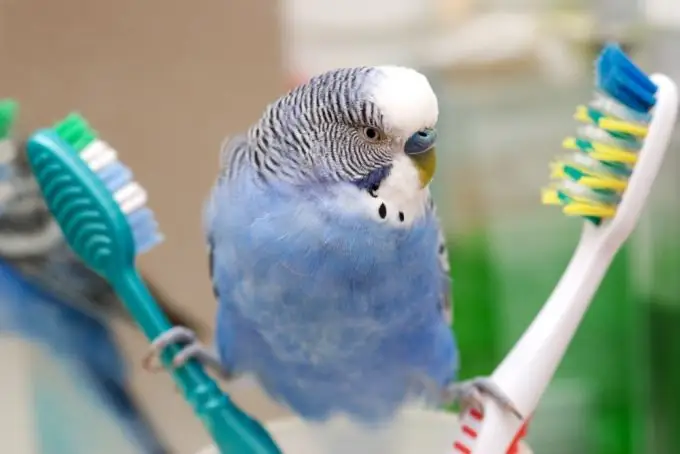 Step 6
Do not feed your parrot with vegetables from cooked soups and stews. Also unsuitable are candied fruits and seeds with a high content of chenille acid (cherries, plums, apricots).
Step 7
In winter, in the absence of fresh greenery, you need to give the budgerigar grass flour. For its preparation, herbs collected in spring and early summer (dandelion leaves, young nettle, buds of red clover, alfalfa and other herbs) are dried in the oven and ground into flour by hand. Store in a dry place in a closed container and add 5-7% of the total volume to grain mixtures.
Step 8
Soft food is useful for budgerigars: porridge made from rice, buckwheat, millet cooked in water and without salt. The consistency of the porridge should be crumbly.
Step 9
Food of animal origin is required: boiled eggs, low-fat cottage cheese, boiled and chopped lean meat and fish. Bread soaked in milk or sweet tea should be given little by little and with care. Soft foods should be given once a day, in the morning.
Step 10
Mineral feeding should be given to the budgerigar every day: egg shells, small shell rock, river sand, chalk. Sepia (bio-stone from seafood) can act as such, a piece of which should always be in the cage.
Step 11
Food should be added to the feeder in small portions. In addition, a drinking bowl with fresh water should always be in the cage.