You have a new pet at home - a hamster. This cute and cheerful creature, over time, the hamster can become your friend. But the trust of the little animal must be achieved gradually, resist the desire to immediately grab it and cuddle it - it can get scared and even bite.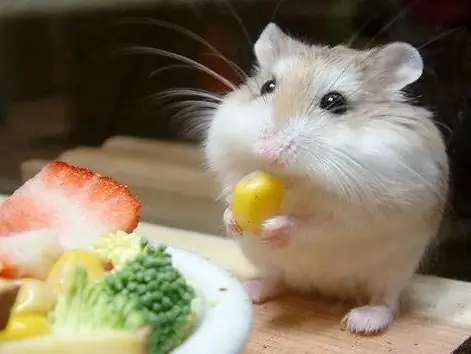 Instructions
Step 1
Place the hamster in a cage and observe it for several days. Find out what time it is active (as a rule, hamsters like to stay awake in the evening), what food they like. Place food directly on the floor of the cage so that he can see his hand and get used to it. Your hand will be associated with a pleasant - tasty food.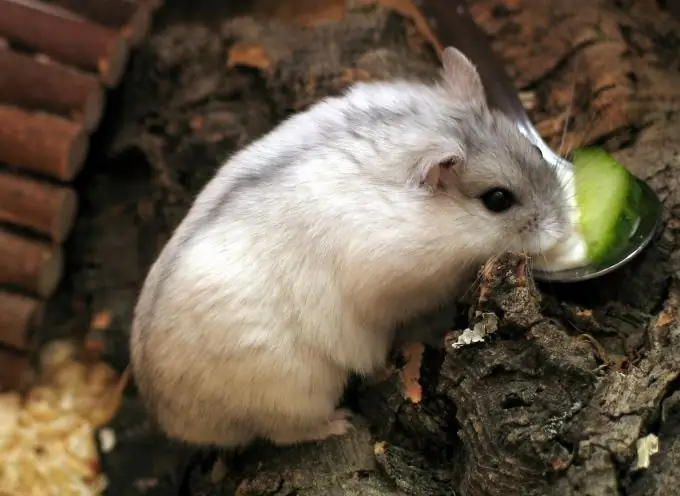 Step 2
If you see that he is not very scared of the hand, try not to remove it, but feed the hamster directly from the hand. Offer him something tasty, such as a cookie, a piece of egg, cheese, or butter. Put food directly on your palm - over time, he will grow bolder and will crawl right into your hand.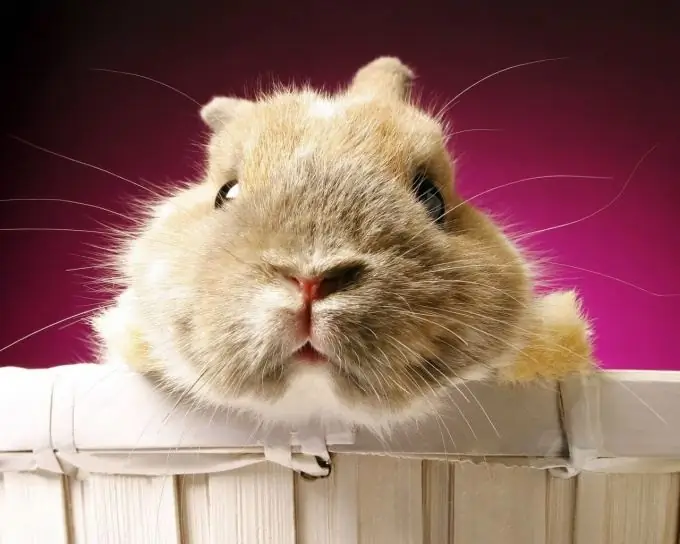 Step 3
When the hamster begins to boldly sit in the palm of your hand, gently stroke it with your other hand on the back (do not touch your head!). Talk to your pet more often so that he gets used to your voice.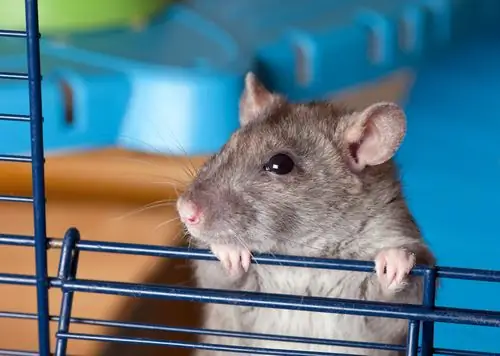 Step 4
Gradually train your hamster to lift. When it is sitting in the palm of your hand, gently cover it with your other hand and lift it up for a few seconds. If the animal is afraid, repeat only the next day. Once the hamster gets used to it, you can move it from place to place.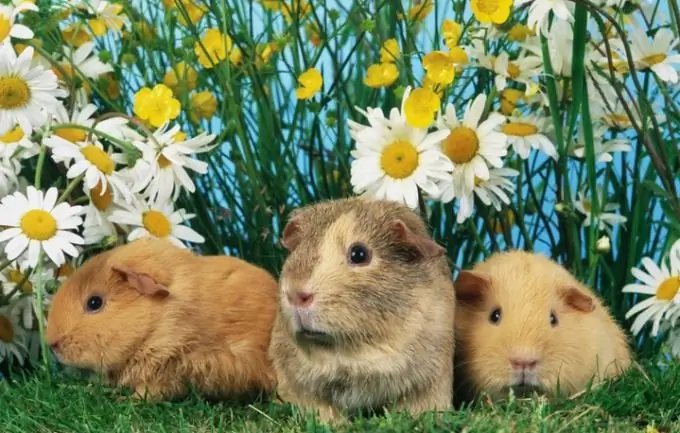 Step 5
Never pick up a sleeping hamster so as not to scare him. Do not take it from the back - it should see your hand. If the hamster trusts you and you are confident in him, do not hold him tightly - let him run freely on his arm. If you urgently need to move the hamster from the cage to another place, it is better not to stand on ceremony and keep him tighter, otherwise he may dodge and run away.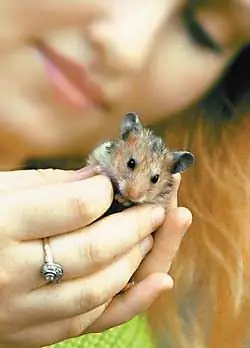 Step 6
Try not to make sudden movements or shout so as not to scare him. Frightened, the hamster will hide in the corner of the cage and it will be useless to talk to him - he will never go into your arms voluntarily.
Step 7
Don't be afraid that your hamster might bite. This can happen only if he is scared himself or if he lived before in bad conditions and does not trust people. In any case, a hamster bite is no more painful than a mosquito bite, and nothing bad will happen.
Step 8
Once you've built your hamster's trust, don't forget about it. Play with him every day for at least a few minutes, otherwise he will run wild again. Get him out of the cage, let him run on the table or sofa. Please note: hamsters can escape very unexpectedly, and it is quite difficult to catch them.