One of the prerequisites for maintaining a beautiful appearance of a horse is taking care of its mane. The mane needs to be regularly washed, combed, styled … But to make it especially elegant, you can braid it in braids.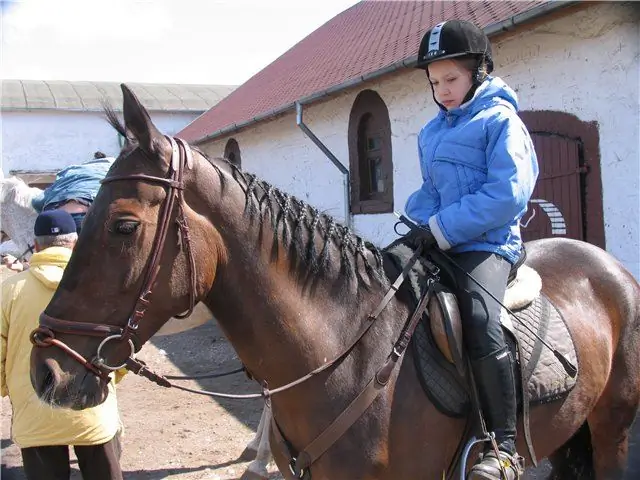 Instructions
Step 1
Use small rubber bands, a few yarn laces, a crochet hook, scissors, styling product, or gel.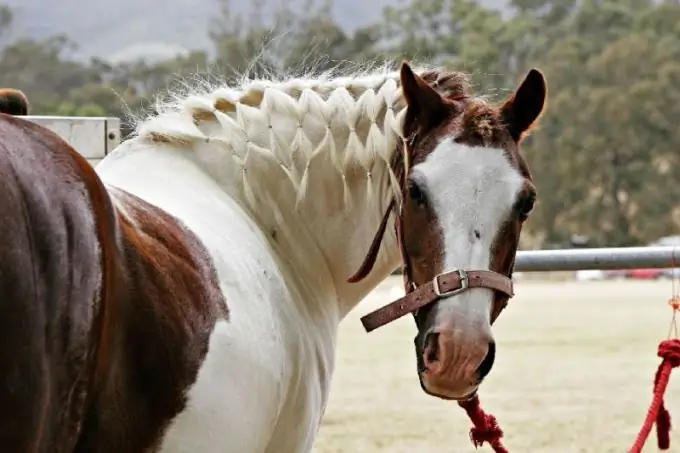 Step 2
Rinse your horse's mane thoroughly with detergent and conditioner, then comb gently to avoid tangles or matted strands.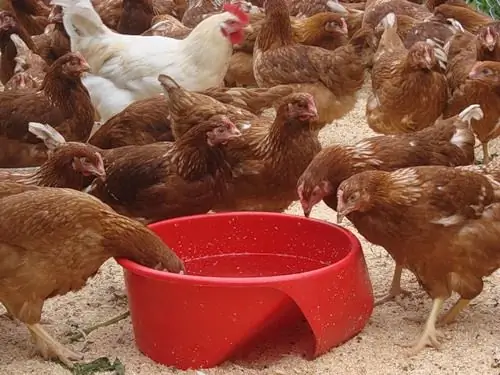 Step 3
Stand on a stool next to the horse. It is better if you braid wet and lightly gelled after washing.
Step 4
Determine the type of braids you want to braid. They can be hunting, continental, elongated. It all depends on your desire and the length of the horse hair. If you decide to braid hunting braids, then start braiding from the head of the animal. To do this, fasten the hair that is located next to the working strand with hairpins and take it to the side for a while so that it does not interfere with you.
Step 5
Start braiding the first three-strand braid down, try to make it as tight as possible. Having finished braiding it to about half, weave a string of yarn into the hair and continue weaving together with the string.
Step 6
At the bottom of the braid, wrap the strands with a thread of yarn, then tie a neat knot. The first pigtail is ready.
Step 7
Gradually moving from head to withers along the entire length of the mane, braid many braids about 10 cm long.
Step 8
Finish off the hunting outfit by using a crochet hook to remove any excess threads and strands inside the braids. You can also additionally drag the bases of all the resulting braids so that they rise up, forming a beautiful curly comb. Use a white tape about 1 centimeter wide. Wrap each braid at the base, tie it in a knot, and then thread the end of the ribbon into the next braid. Thus, go through the entire mane to the very withers. Curly hairstyle is ready.