The ancestors of the Chihuahua breed appeared in ancient Mexico. This dog is considered the smallest in the world. Currently, there is a real fashion for the Chihuahua.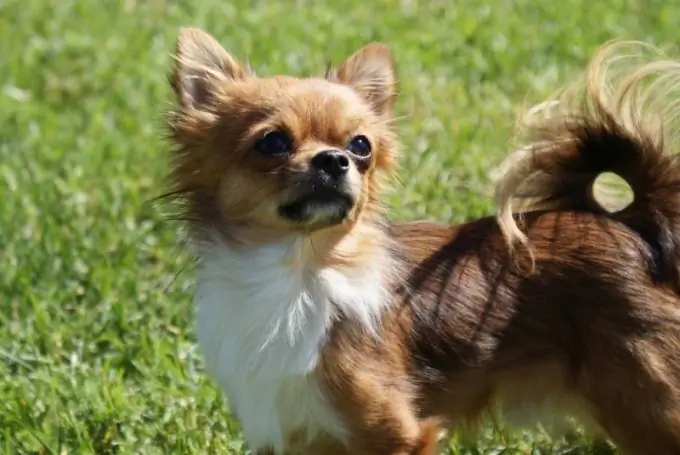 Instructions
Step 1
The head of the Chihuahua is apple-shaped, which is one of the distinctive features of this breed. The transition from the forehead to the muzzle is distinctly expressed, at the base of the muzzle the forehead is rounded. The Chihuahua's nose is short and upturned, and the color of the nose may vary.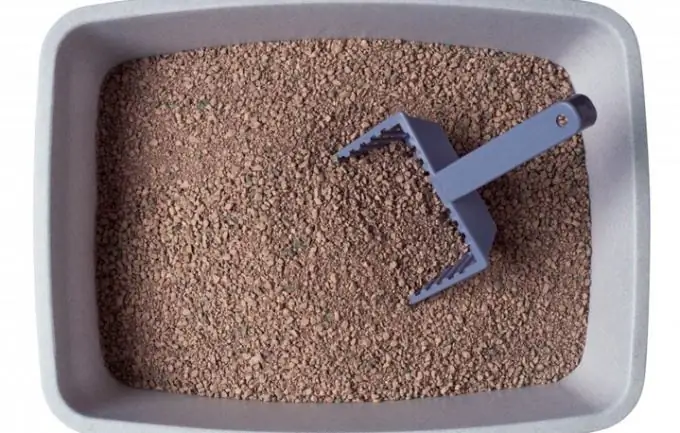 Step 2
The muzzle is short, widening at the base. The muzzle looks straight in profile. The cheeks are weak, the bite is scissor or straight.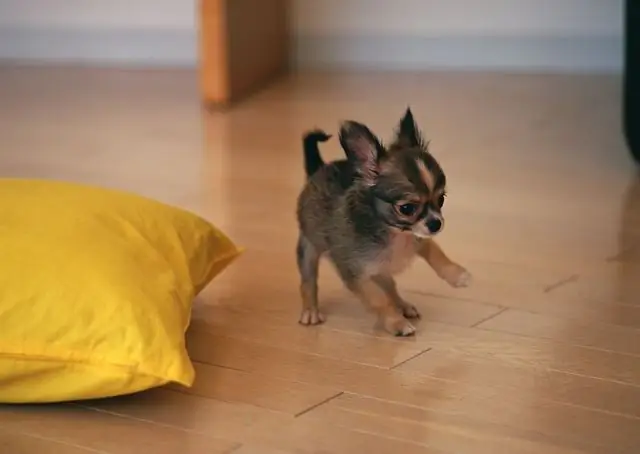 Step 3
The eyes are round and large, moderately prominent. The color is mostly dark, but there are also light eyes.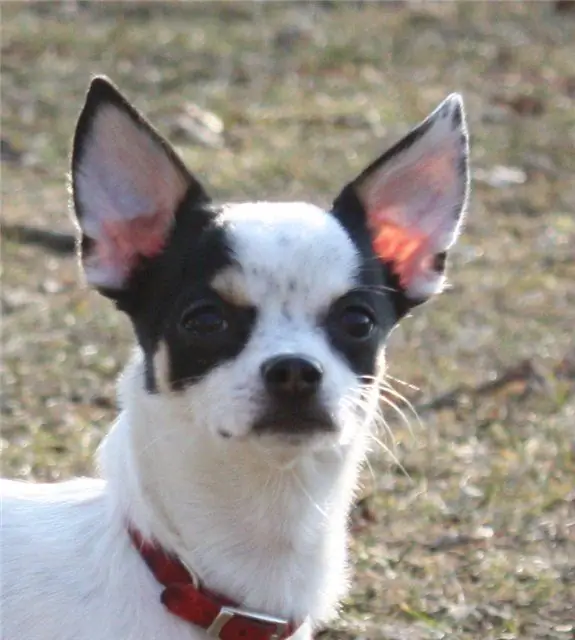 Step 4
The auricle is large, wide at the base and tapering at the end. The auricle is located in a vertical plane. In a relaxed state, the ears of the animal are slightly "hung".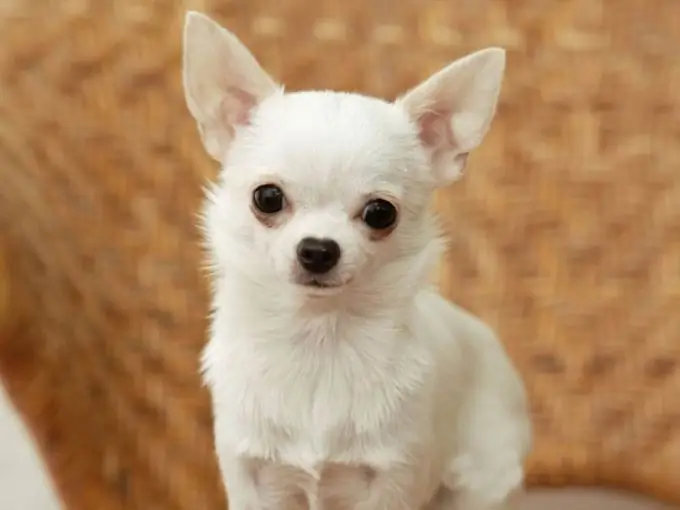 Step 5
The neck is medium in length, slightly curved. The skin is smooth and elastic, tightly attached to the muscle tissue.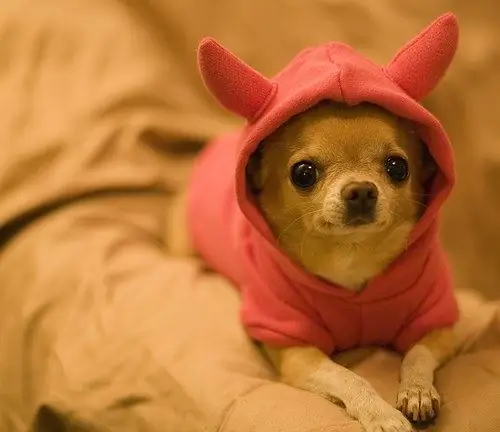 Step 6
The Chihuahua's body includes a weak withers, a short and strong back, and a muscular loin. The croup is wide and strong, not sloping. The rib cage is wide and deep, the ribs are rounded.
Step 7
The belly of the breed should be well tucked up, its sagging is considered abnormal. The tail is long, tapering from base to tip. It is raised and curved in a semicircle to balance the body.
Step 8
The forelegs are straight and long, the shoulders are weakly muscular. Chihuahua's paws are small, fingers are not spread out. There are long curved nails and elastic pads.
Step 9
The elbows are close to the body. The hind limbs are well muscled and parallel to each other. The hocks are short and the Achilles tendon is well defined.
Step 10
The smooth-haired coat is characterized by short, close-fitting hair. In the areas of the abdomen and throat, hair is sparser. The hair on the neck and tail is longer than the rest of the body, and on the head and ears it is shorter.
Step 11
Long-haired version allows straight or wavy hair, moderately dense undercoat. Long hair forms feather-like decorations on the ears, back of the limbs and chest.
Step 12
As for the color of the Chihuahua, all kinds of options are permissible. The main requirement for show specimens is that the color matches the color of the eyes and nose. For example, a pink nose with a light color is acceptable.
Step 13
The weight of the animal ranges from 1 to 2 kg. Normally, it should not exceed 3 kg.
Step 14
The height of the Chihuahua at the withers depends on the specific breed type, in general, it can reach 38 cm.