Thai cats are very playful and lively animals. They very quickly get used to their master and try to follow him everywhere and everywhere. Thai cats are very smart and quick-witted. They are very popular among people who cannot imagine their life without cats. In addition to attention, Thai cats require a very careful attitude and proper care.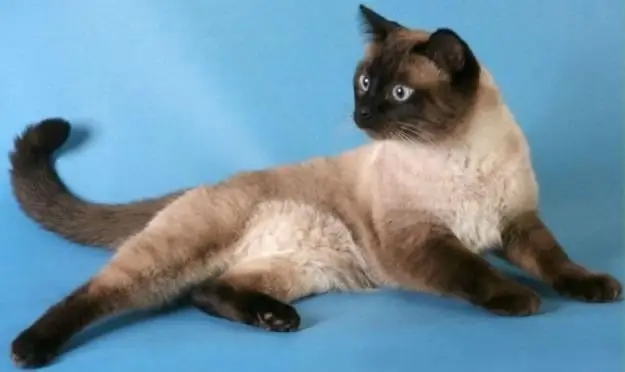 Instructions
Step 1
Thai cats have a short coat, which shouldn't be too much of a hassle for you to care for. These animals, as a rule, are able to keep themselves clean and tidy without the intervention of their owner. Regardless, try to brush your pet from time to time. After all, this procedure not only removes fat, dirt, dead skin scales and loose hairs from the coat, but also perfectly stimulates the blood circulation of the Thai cat. To brush the Thai, use a rubber brush or a special mitten. Pet your cat with a wet hand a couple of times a week.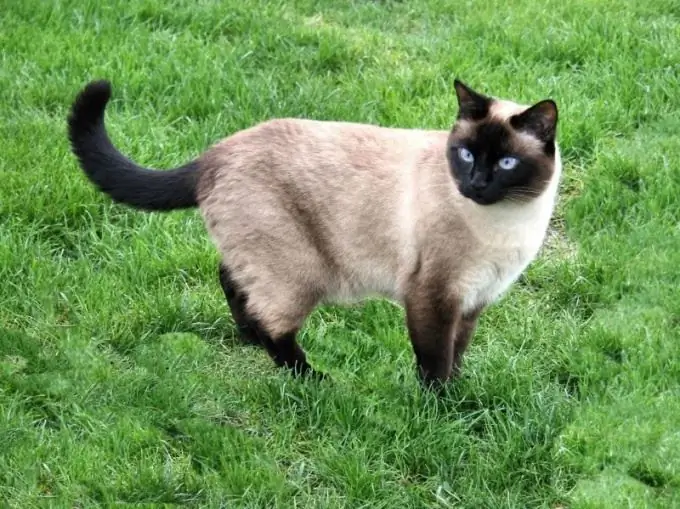 Step 2
The most painful part of a Thai cat is the eyes. In a healthy animal, they are clear, clean and completely open. Brown discharge from the eyes, red eyelids, swelling of the mucous membrane, the presence of a white film entering the iris of the eye - all this indicates a disease of the Thai cat and is a reason to show the animal to the veterinarian. Lumps of mucus formed in the corner of the eyes in a healthy animal should be removed with a cotton swab or disc soaked in warm water.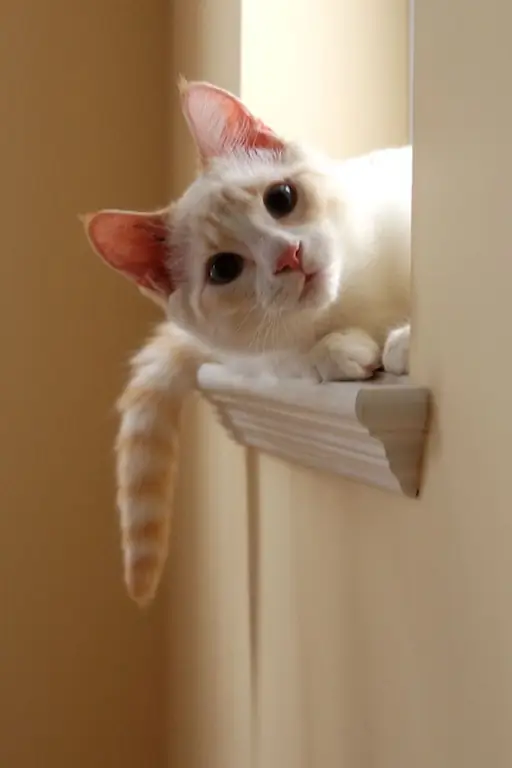 Step 3
Caring for a Thai cat's ears is just a regular examination. Only clean the Thai ears if you notice excess sulfur or dirt in the ear canal. Fix the animal by wrapping it in a sheet or towel, bend the auricle by pressing it against the Thai's head and using an ear stick moistened with water, carefully remove dirt and wax.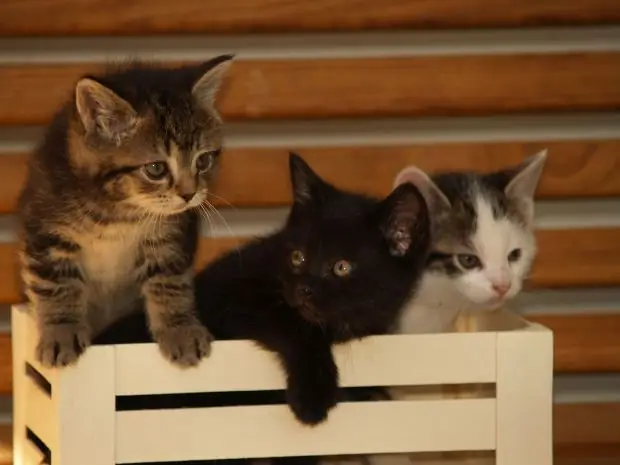 Step 4
Examine your Thai cat's mouth regularly. The gums should be pale pink, the lips smooth, and the teeth white without the slightest hint of plaque or tartar. An unpleasant putrid smell from the Thai mouth is also not acceptable.
Step 5
Taking care of a Thai cat also includes bathing the animal. True, it is advisable to carry out this procedure only in two cases: if the pet is very dirty, and the next day after taking anthelmintic drugs. The water temperature should not be lower or higher than 38-40 ° С. When bathing a Thai, make sure that foam and water do not get into his ears, nose and eyes. Use only a special shampoo purchased from a pet store or veterinary clinic.