Cats love to lick their fur coat and do it not only because they are very clean, but also to get rid of unnecessary odors, comb their hair and remove unnecessary undercoat in warm weather. All this, unfortunately, leads to the ingress of wool into the gastrointestinal tract and, as a result, to indigestion. If the hair accumulates in the stomach, the cat will feel sick, but the wool lumps in the intestines can also cause constipation and indigestion. In this case, petroleum jelly will help you. But what is the right way to give it to a cat?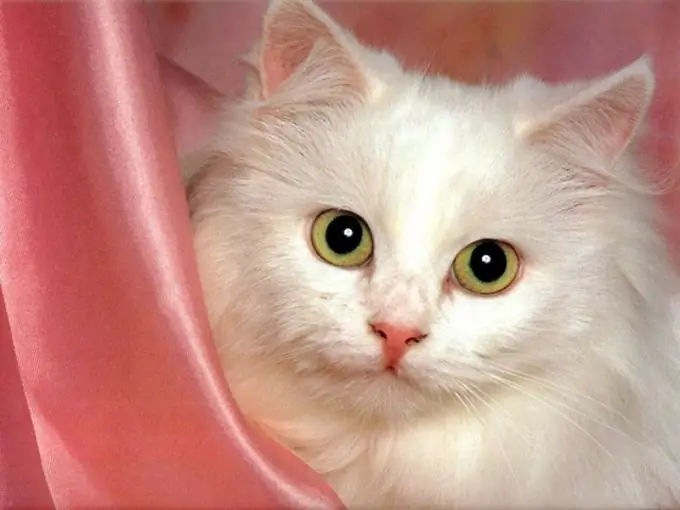 It is necessary
petroleum jelly, needleless syringe, small enema
Instructions
Step 1
Vaseline oil weakens cats very well, as it affects not only the intestinal walls, causing contractions, but also softens the stool. Therefore, if your pet has not gone to the toilet for several days, has a lethargic or sleepy appearance, and its belly is swollen or just slightly enlarged, it is better to use liquid paraffin. Calculate the dose together with your veterinarian, as he can accurately determine the medication needs for your particular case and the dose appropriate for the cat's weight. You can cope with this task yourself. For cats weighing about 5 kg, 4-5 cubes of oil are needed. If you are afraid, you can start reading from less and focus on the result. Vaseline oil will not bring any particular harm, since it is not absorbed into the intestinal walls, but has an exclusively local effect.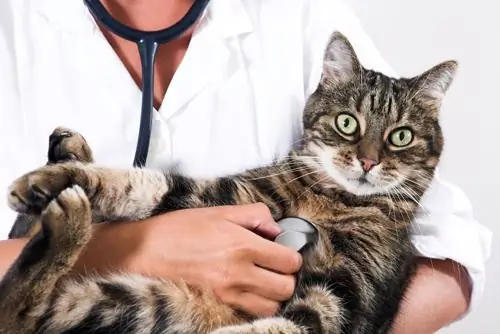 Step 2
Give petroleum jelly in the morning. It is best to do this on an empty stomach, as it may vomit after eating your cat. A single dose is 4-5 cubes, depending on the weight of the animal. Take the oil into a syringe without a needle, slowly and very carefully pour into the cat's mouth. It is important here to try to do it in such a way as not to get on the tongue. It is better to pour the medicine a little to the side so that it immediately flows down the throat. During the procedure, the cat should never lie down. If the cat does not go to the toilet in the evening, give him the medicine again. As a rule, even with severe constipation, a double dose is sufficient. If after this bowel movement does not occur, the next day, repeat all the manipulations.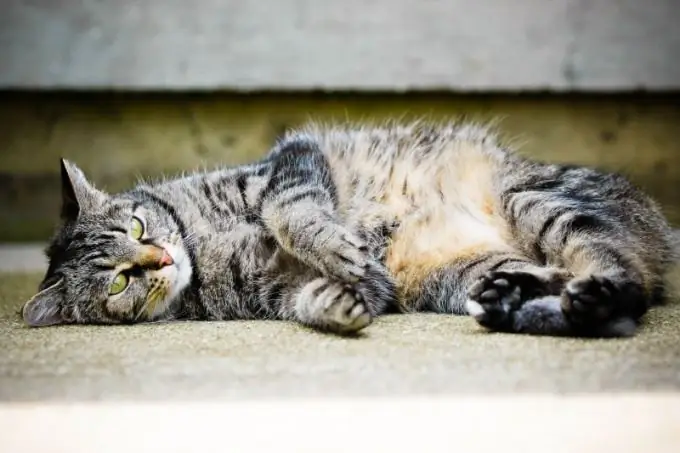 Step 3
For severe constipation, liquid paraffin can be given in the form of an enema. Buy the smallest enema from your local or veterinary pharmacy. Of course, it will still be too big for a cat, but since the contact will be short-lived, you can be patient a couple of times. Do not pour a lot of oil through an enema, in order for the desired effect to be achieved, a small amount of medicine is quite enough.