For some reason, many moms have a difficult relationship with dogs. You really want a little puppy, but the parents flatly refuse. The situation is not hopeless. Prove your intentions to your mom, show your readiness and maturity. Then, perhaps, parents will have a reason to think about how to change their attitude towards you and the dogs.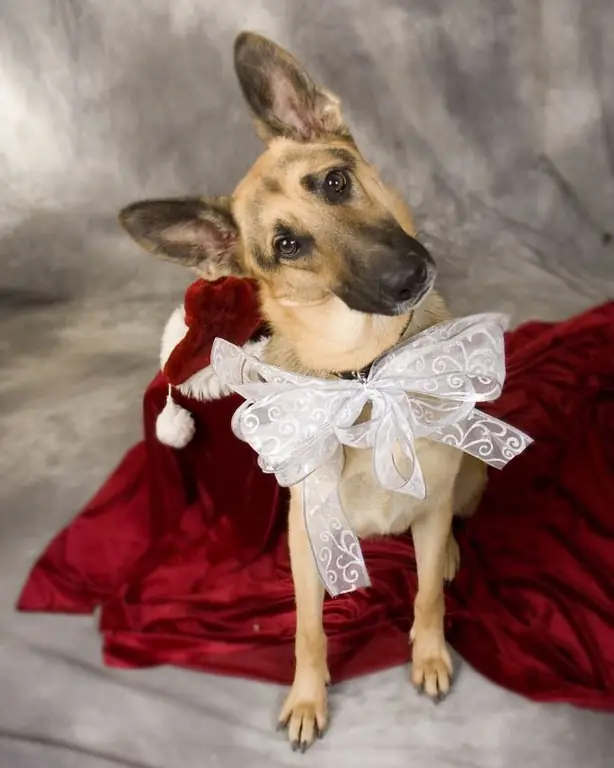 Instructions
Step 1
Be responsible in everything! Let the parents know that you are already responsible enough to care for the puppy on your own. Be prepared to demonstrate that you are serious about your intentions. Parents can arrange a mini test by asking you to take care of something for a certain amount of time. It can be a plant, a small animal, or even a request to babysit your little brother. Success in this test can prove to your parents that you are responsible and serious in your intention to own a dog. Moreover, in order to convince parents to buy a dog, you must be successful in everything. Do your homework without reminders, become an excellent student in school and in additional courses.
Step 2
Make cleaning your home a good habit. This is a great way to prove that you are capable of cleaning up your pet too. Offer to help your mom with any household chores. It's a fact: if you want a dog, put in the extra effort. This will prove to the parents that you are ready to change and do a lot for the dog.
Step 3
Make a list of all the reasons why parents refuse to buy a dog: there is no leash and no place to sleep for the pet, there will be nothing to feed, dogs are constantly drooling, dogs are gnawing furniture. Do your best to eliminate each of the causes: buy and install furniture protectors, find a leash for your dog, take care of his sleeping area and teeth bones. This will once again prove that you are ready to follow, care for and take care of your future pet.
Step 4
Become more active. Every dog needs regular exercise. With the advent of the pet, you will have to sacrifice some of your personal time to walk the dog. Telling your parents that you are going for daily walks (for example, morning runs) before the dog arrives can reassure the parents that you are serious about your intentions.
Step 5
Suggest that your mom can cut your personal pocket money to pay for dog food.
Step 6
Give your mom time to think about it. Do not bore her again and again with your persuasion. If your parents say no, show them your maturity by continuing to be helpful in the home and only occasionally remembering the dog to get them used to the thought.