Pedigree is a document that confirms a dog's pedigree and its origin. The document is required for breeding dogs, for participation in exhibitions and competitions, for sale.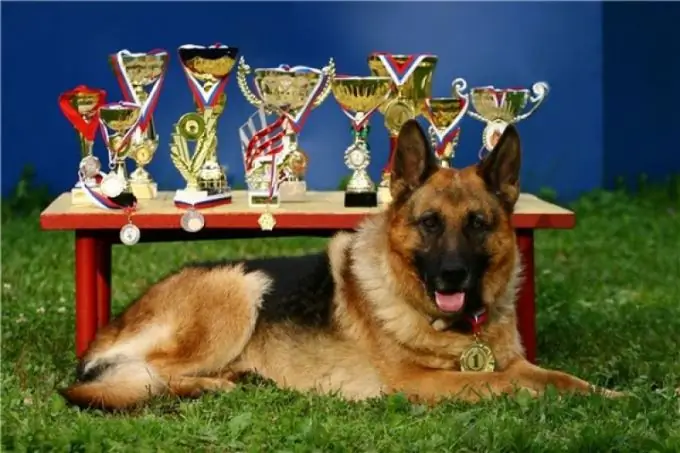 Instructions
Step 1
The pedigree can be divided into three parts. In the first part, the pedigree number is prescribed and general information about the dog is indicated: gender, nickname, wool type, date of birth, presence of a chip, breed, color, owner details, breeder data, registration number in the stud book. In the second part, the family tree of the male dog's father is registered, in the third - the family tree of the mother bitch. If there are gaps in the pedigree, that is, there is no information about the ancestor, then the pedigree is considered incomplete. The document also indicates the titles of the dog won: Champion of Russia, Grand Champion and others. The pedigree must include at least three generations of ancestors: great-grandmother, great-grandfather, grandmother, grandfather, father, mother. The document may reflect any deviations in this dog. Contains information that the color is atypical for the breed. Such a dog is no longer allowed for mating. The list of acceptable colors for a particular breed is indicated in the standard of each breed.
Step 2
When buying a dog, you need to familiarize yourself with its pedigree. Sometimes you can find the same dog in the family tree of the father and mother. More often than not, this is not an accident. Probably, the dog stood out in something: it had many titles, it turned out interesting offspring with distinctive features. It is worth asking the breeder about this. When buying a small puppy, it is difficult for an ignorant person to determine whether he is a purebred representative of the breed or just a mongrel. Pedigree puppies readily understand because the owner knows in advance what character the dog has, whether it can be trained and how it will look when it grows up. In addition, it is prestigious to have a purebred dog, it is pleasant for acquaintances to boast of their pet.
Step 3
You can find out detailed information about any dog from the pet's pedigree: about the breeder, about training and other skills, about the evaluation at shows, about the titles. All these data are stored in the archives of the Russian Cynological Federation. This information may be needed for purebred breeding, when pairs for mating are selected very carefully, character, habits, achievements, color are taken into account. Knowing what the ancestors were, you can predict how the next offspring will turn out. In this case, the breed will progress for the better.