Today, the cat is perhaps the most popular and widespread pet. It is believed that she is also very affectionate and adores when the owner hugs and strokes her. Do all cats like to hug, and if not, why not?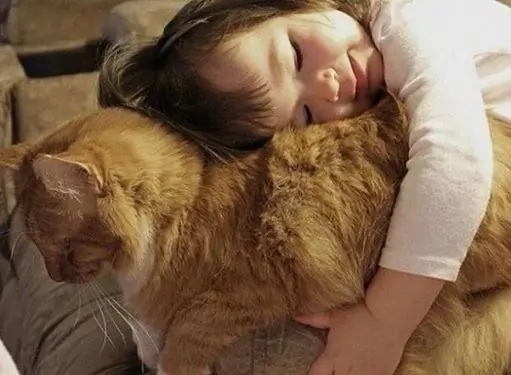 People who love cats and cats say that nothing else lifts their spirits and does not allow them to abstract from sad thoughts, as communication with their pets. By hugging the cat and hugging this fluffy, warm and purring creature tightly, they reduce the level of stress in their bodies. Do cats like to cuddle or do they simply tolerate such tenderness from their owners?
Cats who like to cuddle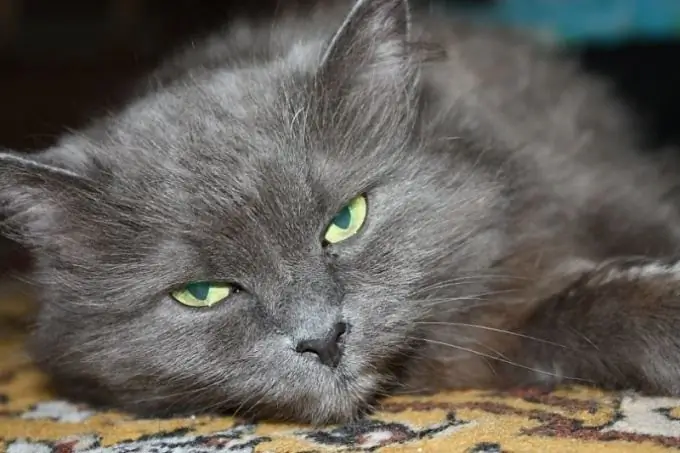 Many cats simply love tactile sensations. It seems that these animals are ready to rub against the feet of their owners for hours when they return home from work or from somewhere else. Such cats and cats by all means tend to climb onto the lap of their owner, as soon as he sits on the sofa or in an armchair, and can even hug him by the neck with their front paws. They press against his feet while he sleeps.
For these cats, there is nothing more pleasant than the moment when one of their beloved owners hugs the animal, scratches it behind the ear, or strokes it on the head or back.
Animals with such character traits may sometimes seem annoying to someone, but the increased need for affection most often persists in a cat throughout its life.
The owners get used to this cute and touching feature of their pet and cannot imagine another, less affectionate animal in its place.
The cat does not like to cuddle - what to do?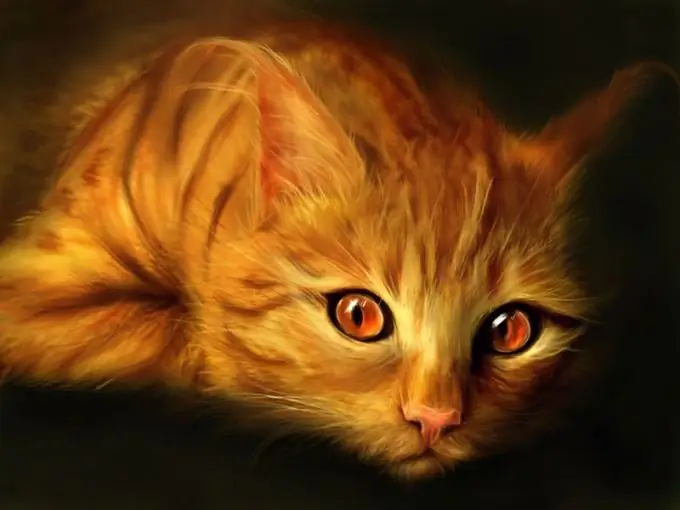 Like humans, cats have very different personalities. In fact, not every cat or cat so loves to be overly affectionate with her. It is not so rare that there are proud freedom-loving animals that bristle when trying to even just stroke them or scratch their abdomen. If you pick up or hug such an animal, then it may even bite or scratch you.
This behavior does not mean that a cat or a cat is some kind of wild or aggressive individual among these generally affectionate animals. Moreover, this does not mean that the animal loves its owner less than more contact and affectionate animals. It's just that not all cats have the same need for affection. And if such a cat from time to time can tolerate such liberty from its beloved owner - and this is how the animal regards all sorts of "hugs" - then she definitely does not intend to endure them from an unfamiliar person.
Sometimes the fact that a cat does not like to cuddle is due to the fact that once she experienced severe stress associated with a person. For example, when she was still a kitten, a child grabbed her and squeezed tightly in his arms. The animal forever remembered the pain and discomfort that it experienced at that moment, and with all its might tries to prevent a repetition of this situation.
Perhaps, over time, the affection and care of loving owners will change her attitude towards such close contact with a person.
Treat the personality traits of your pet with patience and understanding, and then your life under one roof will give you only joy.