Many modern people choose not fluffy cats or faithful dogs or even bright parrots as pets, but real land turtles. With proper and careful care, these extraordinary reptiles can live at home for up to 50 years. Most often, land turtles fall into the caring hands of their owners when they are adults. Therefore, not every reptile owner can say with confidence how old his pet is. In fact, determining the age of a land turtle is not that difficult.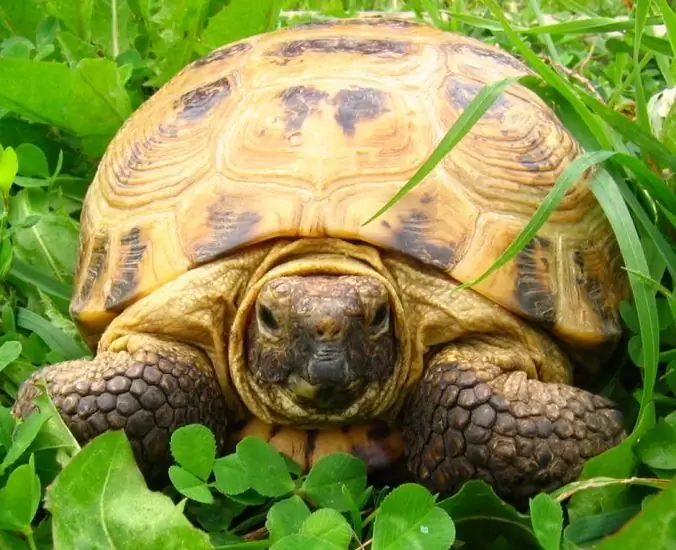 Instructions
Step 1
You can find out the age of a turtle by its weight and size. As a rule, turtles are born with a height of 30-34 mm and weighing 10-12 g. By the year of life, land turtles grow to 48-52 mm, and their weight by this time ranges from 25 to 35 g. In two years, the reptile reaches 56- 60 mm, and already weighs 48-65 g. The growth of a three-year-old land turtle is 75-90 mm, and its weight is 95-150 g. By the age of ten, the turtle grows up to 13-16 cm. Despite the fact that young land turtles grow quite - so quickly, with a shell length of 18 cm, their growth slows down significantly, and often stops altogether. Although in nature there are also individuals reaching 25-28 cm in length. By the way, adult females, as a rule, are 2-3 cm larger than males.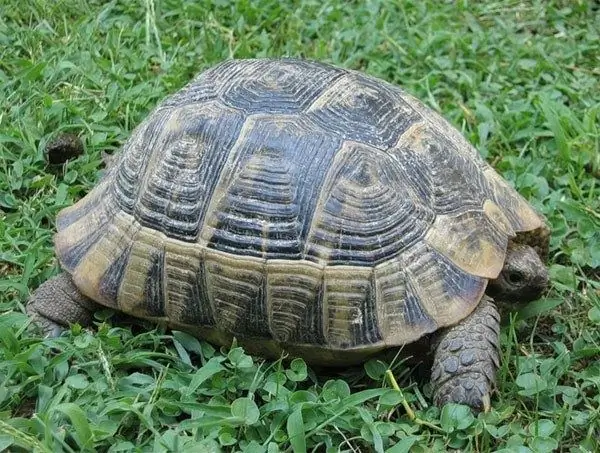 Step 2
Owners of land turtles should also remember that the size of their pets directly depends on the conditions of detention, the spaciousness of the terrarium, the diet, the frequency of feeding and the addition of calcium to the feed.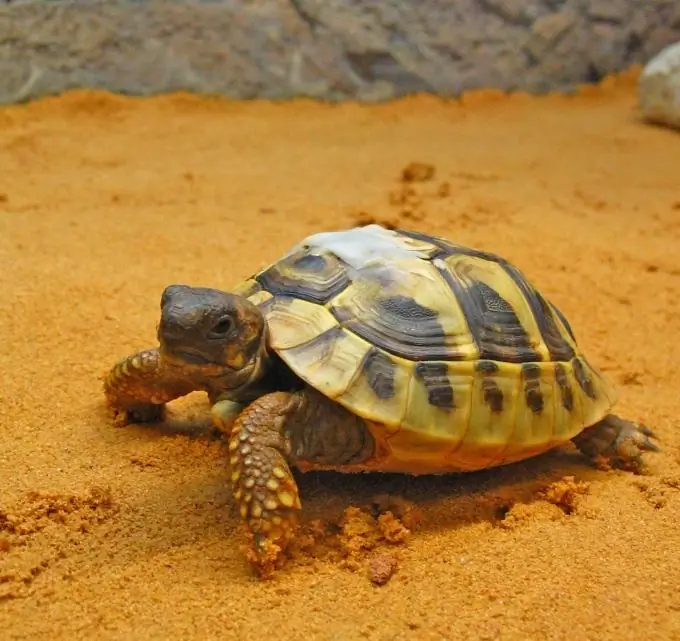 Step 3
active growth of the land turtle. For a year, 2-3 rings are formed on one scale of the shell. Thus, the older the land turtle, the smoother its shell becomes. At the same time, the annual rings fade and become less bright.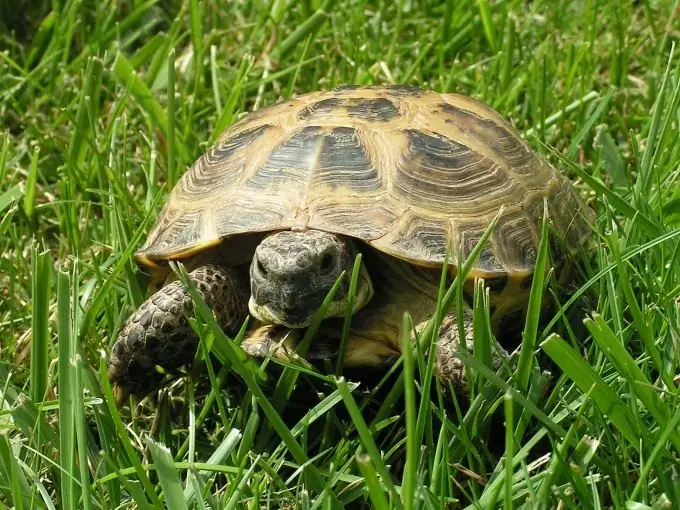 Step 4
To determine the age of the land turtle more accurately, you can count the annual rings on several scales of the shell, and then find their arithmetic mean.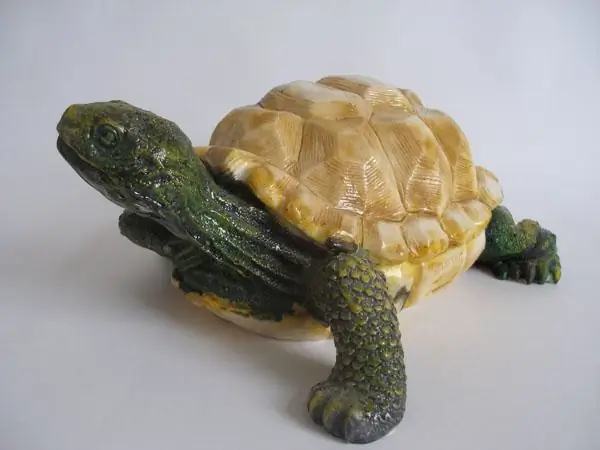 Step 5
But even this method of determining the age of a land turtle cannot be called 100% correct. After all, the number of rings on the scales of the shell of an amazing reptile also depends on the conditions of detention, and the number of hibernations, and the quality of food.