According to statistics, cancer in cats is the cause of death in half of the deaths of these animals over the age of 10 years. A malignant tumor in cats can produce metastases, which rapidly affect all healthy cells of a living organism. It is better to detect such a disease in cats in advance, in this case it becomes possible for the animal to recover, and therefore increase its life span.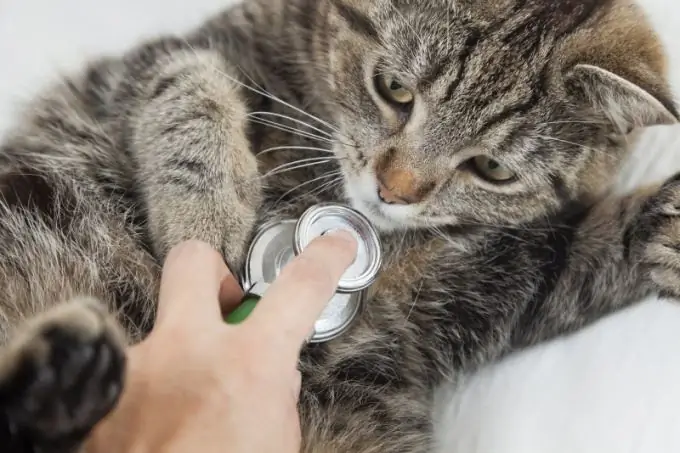 Cancer in cats: symptoms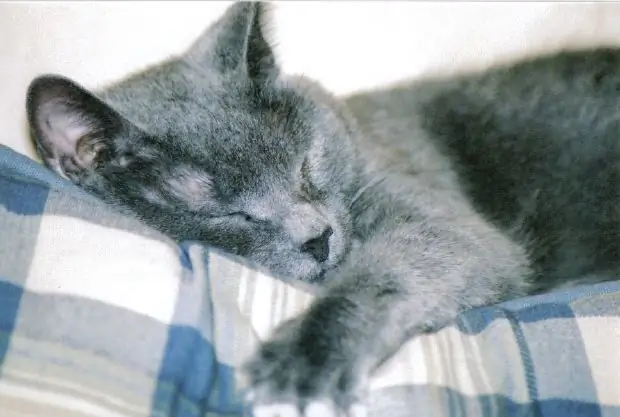 If you notice the following symptoms in your pet, you need to sound the alarm:
- bleeding gums, bad breath, shortness of breath, difficulty swallowing, signaling the presence of a tumor in the mouth or nasal cavity;
- Inflamed lymph nodes, which can be a sign of lymphoma;
- loss of appetite and weight;
- non-healing ulcers and age spots on the skin can be a sign of skin cancer;
- bleeding of any organ;
- education in the auricles;
- education in the area of the mammary glands;
- apathy and decreased activity.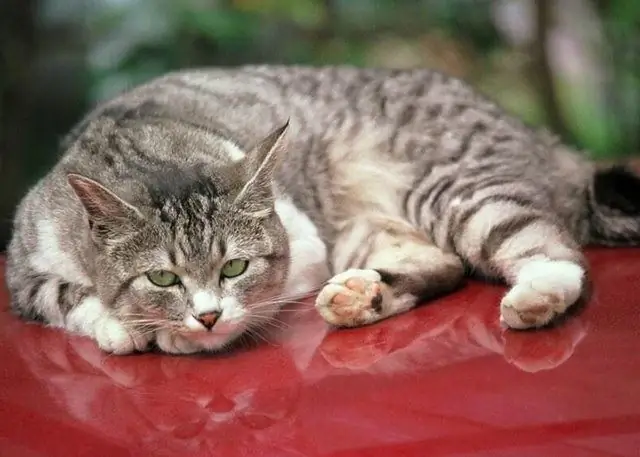 Determining the stage of cancer in cats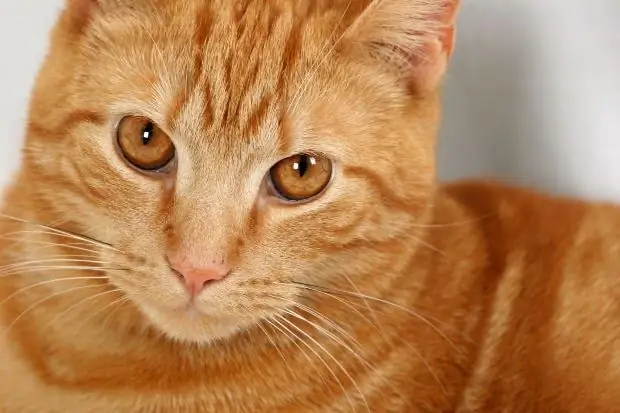 Before starting treatment for a cat for cancer, the veterinarian must determine how far the disease has progressed. It is necessary to establish exactly how far the existing tumors have spread, and what complications could arise.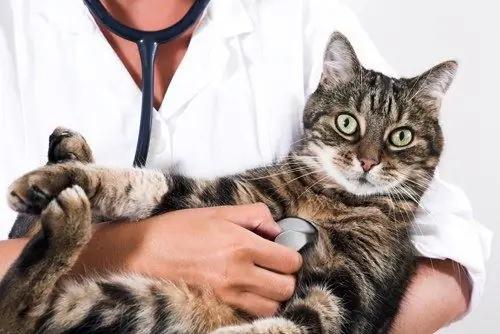 Examinations of a cat usually include ultrasound (or fluoroscopy), blood tests, and tissue samples (aspiration or biopsy) from the lymph nodes.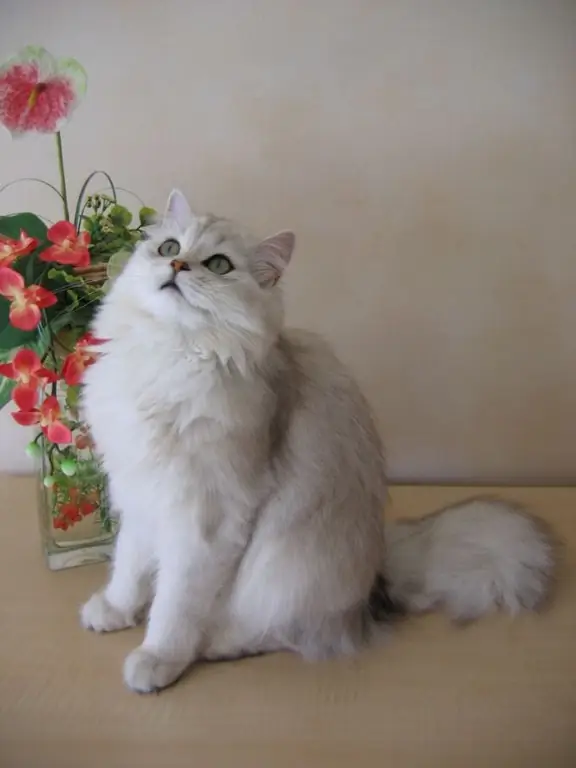 Treating feline cancer
Treatment for cancer in a cat will depend on the type and degree of the disease, and the general condition of the animal. The doctor may appoint:
- surgery;
- chemotherapy;
- irradiation (radiotherapy);
- immunotherapy.
It is important to understand that the medications used to treat cancer are very active and the cat will feel very unwell after each procedure. However, this does not mean that the treatment is harmful to her. The improvement will not be immediately apparent. The animal may vomit, it may sleep most of the time, or may meow restlessly. The behavior of the cat after the procedure should be discussed with the veterinarian, who will explain to you if this is normal and whether it is necessary to interrupt the treatment.
Also, the doctor will advise on how to properly feed the animal suffering from this disease. The dietary habits of a cat will largely depend on what type of cancer it has. Many animals with liver cancer refuse to eat. In this case, it is recommended to feed him with a syringe (of course, without a needle), wiped with soft food.
Care must be taken to ensure that the cat does not lose weight. Your veterinarian may prescribe pain relievers and substances for easier absorption of food, injections, or IVs.
Cancer with metastases can be very difficult for a cat to experience. In this case, the oncologist may recommend that you resort to euthanasia - humane euthanasia that saves the animal from inevitable torment. This is a very difficult decision and you will need the support of your family members and loved ones.