Despite the fact that the dog was the first animal tamed by man, even the most loyal and obedient dogs can cause a lot of trouble for the owner during a trip in a car. There are no specific laws on the transportation of animals in a car, in the traffic rules they are referred to as "goods transported in the cabin of the car." The load is required to lie quietly in the cabin, but it is not a fact that the dog will be able to sit still for several hours. Therefore, the transportation of dogs in a car is still a burning issue among motorists.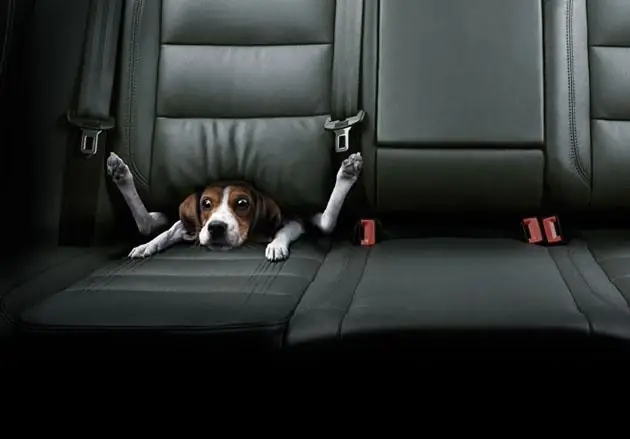 To transport dogs in a car without unpleasant surprises, it is necessary to take into account the characteristics of each specific dog, because each pet has its own quirks. Cowardly dogs, especially small breeds, may panic when they hear the sound of an engine running. In order for the trip to go smoothly, it is better to prepare for it in advance. Ride a few times with your pet before traveling to get it accustomed to the vehicle.
To make your dog feel comfortable and safe in the car, you will need additional equipment, for example, a special cage for transporting dogs. In specialized stores, you can find such cages of any size and for every taste, so choosing the right container of labor, most likely, will not be.
A vest harness will also help. You need to put your pet in a vest, fasten buttons (or a zipper) on the back, and then fasten the harness to the regular seat belt using a leash adjustable in length.
There is another option, how to restrict the dog's freedom of movement in the car, it consists in using a playpen, reminiscent of a similar design for children. The playpen is installed in the back seat.
Carrying dogs in the trunk is also a good option for traveling with a pet. However, the trunk must be spacious, and there must be a window in it, so a station wagon in this case would be an excellent option. You just need to pull a soft net between the tailgate and the rear seat, and the dog in the car will feel quite comfortable. Even a large breed dog can easily fit in such an impromptu paddock.