Parrots are very sociable and active birds, so if you don't give them enough time, they can get bored in a cage. Various toys for parrots will help to avoid this. Nowadays, in almost any pet store you can find a wide selection of different toys, but it is much easier and cheaper (and, importantly, safer for the bird) to make a toy with your own hands.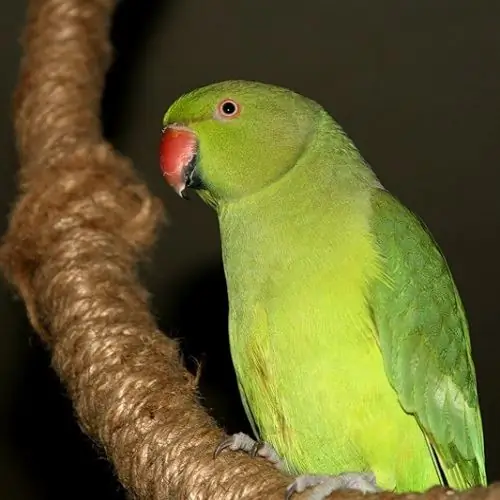 Instructions
Step 1
When making a toy, follow a few simple rules:
- The correct choice of material. Avoid materials that can harm the health of the parrot: poisonous plastics and tree species, toxic adhesives and metals, small and sharp objects;
- The number of toys in the cage. The parrot should not be crowded, so you should not overload the cage with a large number of different toys. Better to change them several times a month;
- Choosing a variety of toys. Find the one that's right for your parrot. Some birds like swings, others prefer bells, and still others prefer a mirror. The toy should be fun and not in any way frightening.
Step 2
Here are some simple, but favorite toy options for parrots: pine cone - you can either hang it in the cage, or just put it on top of the cage. Your parrot will spend hours enthusiastically chewing it and taking it apart. A simple bunch of branches will also be great entertainment for your bird, as well as a kind of delicacy. Using hemp rope and a small twig, you can make a wonderful swing for a parrot. The main thing is to make sure that your pet does not touch the edge of the cage with its tail when rocking.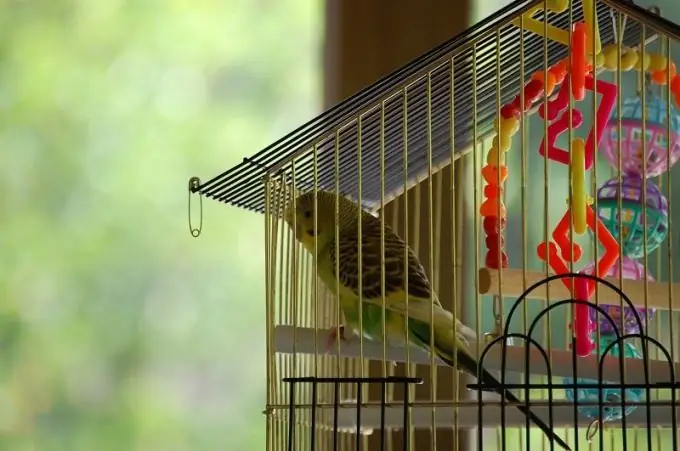 Step 3
If you want to make a more complex toy, you will need some badminton shuttlecocks, wooden cubes, and colored beads. Take 4-5 ropes, attach them to a ring or carabiner, put one of the listed items on each of the ropes and fix. An interesting and unusual toy is ready.